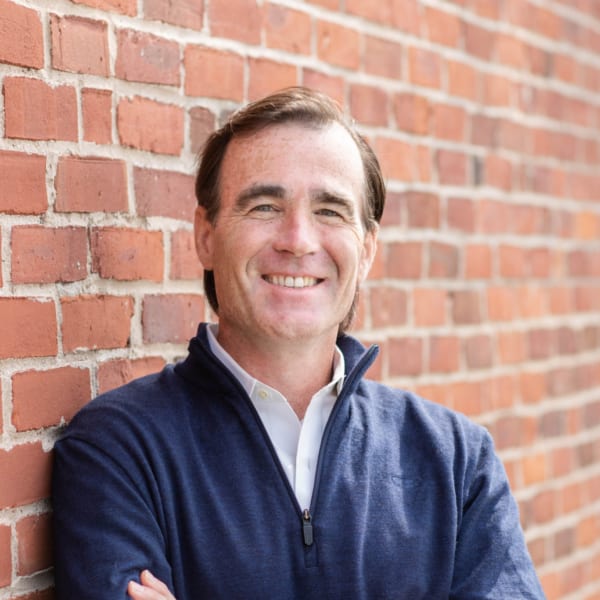 Get To Know
Matthew McCooe
Chief Executive Officer, Connecticut Innovations
Matt manages Connecticut Innovations' venture capital funds, loans and programs to support entrepreneurs and startups. CI has over 200 portfolio companies and $300 million in assets under management. Matt has more than 25 years of experience in venture capital, sales, marketing and product management. Matt represents CI on various boards, including Tantalus Systems, Vouchr, Curacity and Sema4, and serves as chairman of the board for CTNext and the $200 million Connecticut Bioscience Innovation Fund.
Matt comes to CI from Chart Venture Partners (CVP), a NYC technology venture capital firm. At CVP, Matt led investments, sat on boards of directors, and played an operating role in turnarounds for several very successful high-growth technology companies, including one that sold for $400 million. Prior to CVP, Matt was the managing director of Columbia University Science and Technology Ventures (STV), where he helped launch a portfolio of spinout companies and oversaw the deployment of STV's profitable seed fund. During his tenure, 11 companies went public or were acquired by publicly traded companies.
Prior to Columbia, Matt co-founded Eureka Networks, a communications and application software organization that was sold for $110 million. Earlier in his career, he managed product development, sales and marketing, and new product rollouts for two Fortune 500 companies, Becton Dickinson and MCI. As a national sales leader at MCI, he rose to become marketing manager. Matt launched MCI's flagship voice and data products for Avantel, the company's joint venture in Latin America. Both Eureka and Avantel's revenues reached more than $100 million.
Matt earned an MBA from Columbia University and a BA from Boston College. Upon graduation, Matt worked for the Jesuit Volunteer Corps, and then co-founded a startup beverage company. Matt serves as a technology and business reviewer for the National Science Foundation and the U.S. Department of Defense, where he identifies and helps emerging technology companies meet the government's requirements. He also served on the board of Greenwich Associates, one of Wall Street's older and more prestigious advisory firms, which recently sold to S&P.
B.A., Boston College
M.B.A., Columbia University Graduate School of Business
Favorite place: Tod's Point
Passion: Any game with a round ball
Favorite hobby: Reading a great book